The Only W10 Removal Van North Kensington Needs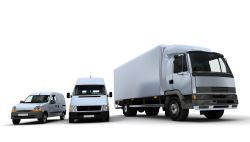 If you need help with your removal then you need only come to one company. We can provide you everything you need for your removal, whether it is a domestic removal or a W10 office removal. We have been helping people relocate their homes and businesses for so long that our experience is the biggest help possible. It means that we get things done quickly, with no unnecessary fussing around. You'll be amazed at our prices, too, because we believe in providing a universal service that everyone can enjoy. If you think you need some assistance with your removal, then get in touch with us on 020 8610 9023 and one of our customer advisors will talk you through everything you need to know. Just remember, North Kensington Removals are here to help and will do everything we can to ensure that your W11 removals go smoothly from start to finish.
The most useful service we provide North Kensington movers is without a doubt our W10 removal van service. Rather than taking several trips to get all of your belongings moved from one property to another, you can get it done all at once. Of course, we provide different North Kensington removal van sizes based on the job at hand, too, so you don't have to pay for a huge 8 tonne truck when you only need a 3 tonne one. Whatever the size of your removal, we can ensure that you'll have enough space to get all of your possessions loaded in. All of our vans have satellite navigation fitted as well, which is particularly useful for long haul removals and removals in cities with confusing street grids. Either way, we try to have your removal done quickly and efficiently without getting lost.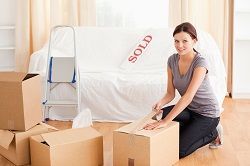 All of our W11 removal vans are also extremely well maintained by professional mechanics, and driven by members of staff who are trained to do so, and hold all of the correct licenses. Importantly, our movers are much more than trained drivers. They will help you with a number of things that will get your through your removal process. For example, if you think that you are going to need some extra assistance with packing away your belongings prior to the big move, then you merely need get in touch with us and we'll send someone round to give you the help you require. Whether it is advice, practical assistance, or being provided with the necessary materials, our packing service is perfect for you. You'll get everything you need; boxes, tape, tissue paper, bubble wrap and furniture wrap to name just a few. Call us today to find out more about our unbeatable packing service on 020 8610 9023.
Our staff will of course help you with all heavy lifting too. Rather than having to toil on your own with heavy, unwieldy furniture all day, our employees are trained to get this done quickly and with minimum fuss. You'll be amazed at how quickly we can empty your house. Whether things need manoeuvring or dismantling, we're the ones who can help. So, the people to call are North Kensington Removals, and you can get in touch with us on 020 8610 9023. When you call us, just tell us exactly what you need and we'll do everything we can to ensure you receive it. Don't hesitate to call, the sooner you do so the sooner everything can be put in place and you'll be able to rest easy knowing that everything is organised.