Streets Ahead of other W10 Removal Companies North Kensington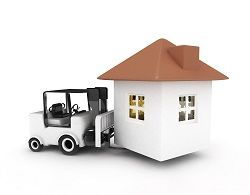 North Kensington removal companies are trailing behind North Kensington Removals when it comes to removals both domestic and commercial. We have been delivering a quality service for so long that we count ourselves as experts in the business, and our customers over the years would attest to that too. We deliver our service at pace, and are constantly dedicated to changing and improving the way we do things. This makes us a dynamic W10 removal company, particularly in comparison to the rest of the industry that is static and not at all forward thinking. We pride ourselves on being able to make effective decisions during the removal process as well as delivering excellent value for money. Whether you need help moving house, or you need assistance relocating your business, we're the company you need. Give us a call on 020 8610 9023 and we'll be happy to help you in any way we possibly can. You'll be genuinely amazed at how smoothly things progress with us at your side, and the prices for which we provide these unbeatable services.
Other removal companies North Kensington has to offer can't beat us when it comes to the comprehensive nature of our W11 domestic removals service. From the very beginning we are there to help you achieve a stress free move that has you settled into your new home as quickly as possible. For example, we can supply you with a W10 packing service that will have you completely prepared for the move with plenty of time to spare. We'll give you advice on how to go about your packing, as well as practical assistance if you need it. We can supply you with all of the material needed to undertake such a process; bubble wrap, furniture wrap, boxes, tissue paper, and tape, for example. Rather than taking time finding all of this yourself, we'll just bring it straight to your door. We also provide this for W11 commercial removals too, so if you are relocating your business and you need help getting all of your office belongings packed away, give us a call on 020 8610 9023 and we'll be happy to help.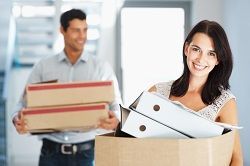 Once you are packed and ready to go, we will start helping you with the heavy lifting and loading of the removal van. We can also provide this too, if you need it, as well as the driver to get it from one destination to another. Essentially, rather than toil away on your own under the weight of cumbersome furniture or office equipment, we'll provide you with all of the help you need. Our staff members are friendly, extremely hard working and willing to go that extra mile when getting the job done properly. You won't have a thing to worry about and you'll find the process itself almost relaxing because we're taking care of everything for you. Give us a call if you want to find out more about our van hire, on 020 8610 9023.
Of course, unlike other removal companies, we also offer a storage service where we can pick up your possessions and put them into a safe and secure storage facility if you require it. People who are in transition with regards to where they live, or just have too much stuff in their home often use this service. Whatever the reason is, North Kensington Removals can guarantee that we'll do everything within our power to help you. You won't have to worry about a thing when you are moving house, and you might as well sit back and relax if we're helping you relocate your business. You'll be up and running in no time whatsoever. Call us on 020 8610 9023 to learn more about what we can do for you.