Universal North Kensington Storage W10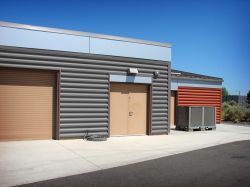 There are a number of reasons why you would need to keep some of your belongings in a North Kensington storage facility. Maybe you need to create some space at home because things are getting a bit too claustrophobic. Or, maybe you are trying to sell some of your possessions and need somewhere to store them for the meantime. A lot of people also use our W10 self storage when they are in the middle of moving home, and they need somewhere to put there household belongings in the interim. Whatever the reason, North Kensington Removals is the perfect choice for you. We'll keep your things safe and in good condition. All you need to do is call us on 020 8610 9023 and we'll get the ball rolling. Don't wait around to get in touch with us though, because our W11 warehouse storage is in high demand, so if you want to guarantee yourself a space, call us today.
If you decide that you need to keep your things safely stored away for a period of time, then the first thing we can do for you is come and collect whatever it is you need storing. We are, after all, a North Kensington removal company so we can send a man with a removal van around to pick up your belongings and take them away to the W10 storage. You don't have to worry if they are heavy items, because we bring along our own equipment to help with that. You won't have to worry about a thing because we'll take everything off your hands and deal with it ourselves.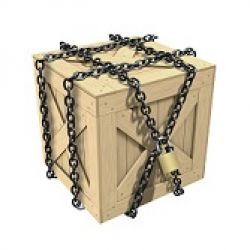 The W11 storage facility itself is state of the art and perfect for people needing to keep their belongings safe for an indefinite amount of time. All of the storage units are equipped with burglar alarms, and we provide you with a unique code so that only you can get in and out, as and when you please. We reinvest a lot of money into our security, so believe us when we say that we take great pride in keeping people's possessions as safe as possible; our reputation depends on it. We also have 24-hour surveillance cameras on site, so the whole facility is being watched with the aim of keeping your things safe. Not only that, we also have a camera that is solely dedicated to focusing on the license plates of cars coming and going from the facility, which means that we know when someone suspicious is entering. You couldn't ask more from your storage service. We also fit all units with a fire alarm and smoke detector so we can keep your belongings safe from any untoward happenings. Some of our units, upon special request, have environmental control capabilities, which means that if you need to store something that has very specific environmental needs, we can accommodate that too. Call us on 020 8610 9023 to learn more about our security precautions if you so wish.
As for pricing, the longer you keep your belongings in our storage facility, the cheaper it gets. In terms of rates, prices go down the longer you use our service, which means we represent excellent value for money. You won't have to worry about getting things in and out quickly, you can take your time and make sure you are fully organised before you take things out of storage. Whatever the reason is you need to use this service, we are more than happy to help. Contact us by calling 020 8610 9023 today, and you won't be disappointed. North Kensington Removals are perfect for your storage needs.