A North Kensington Man and Van W10 for Everyone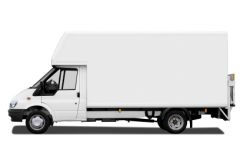 Have you found that there are some jobs you need doing around the house or office that you just can't get done; particularly when it comes to getting things removed, or delivered, or picked up? People all over the country have no idea what a North Kensington man and van does, so we're here to tell you and we can guarantee that you will have a use for this unbelievable service. Our W10 man with a van can help you with an innumerable amount of tasks, from getting rid of rubbish on your front driveway to delivering sound equipment to a concert.
The best use for our W11 van and man is for small removals, such as student removals. If you are a student and you are planning on moving during the summer months then the last thing you need is a full sized removal service to come and help you because it is just too big and too expensive. Similarly, most students feel pretty guilty about having their parents or other members of family drive from city to city filling up their car with their university belongings. Why not cut out all of this by getting touch with North Kensington Removals on 020 8610 9023. We'll send our North Kensington man with a van to you and they will get you moved from your current property to your new student digs in no time at all. Not only that, but because it is a much smaller service, it is no where near as expensive as a full W10 domestic removal service. It's also much more flexible, so we can operate at short notice if absolutely necessary.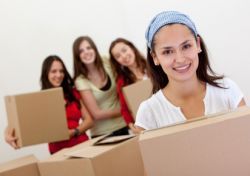 Equally as important though, are the countless other jobs that North Kensington Removals can do for you. Just recently, we helped deliver equipment to an art gallery for a public show, as well as helping a family put their belongings in storage while they went on holiday before moving house. There is literally and endless amount of jobs that we can be used for so don't be afraid of calling 020 8610 9023 and asking for something that you think is a little bit left-field, because we can promise you we've probably done it before. If you need extra baggage picking up form the airport, or you've bought something online from a site like ebay but the seller won't deliver, we'll go and pick it up. You don't have to worry about anything to do with deliveries ever again because we're the perfect service for you. Often we're also able to provide same day deliver if you call us before a certain time; there are not many companies that could promise that. If you are looking for a W11 man with a van then you should pick up the phone and call us immediately on 020 8610 9023. You will be put straight through to one of our customer advisors, and they will tell you everything you need to know about our fantastic service. You'll be amazed at the prices we offer, as well as the flexibility in our service.
So if you need help with small removals, deliver, disposal, or anything that requires transporting some of your household or office items, get in touch with us today on 020 8610 9023 and we won't delay a minute. Together, we'll organise a time that is best for you. Our staff members are friendly, extremely hard working, and dedicated to providing the best possible service. This means that you won't have to worry about a thing because everything will be taken care of for you.