Trust the best North Kensington Removals Company W10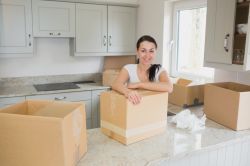 There is only one company you need for when you are thinking about moving house, relocating your office, needing to put things in storage, or in need of a adaptable delivery service. North Kensington Removals are a dynamic North Kensington removal company that has dedicated years to the removal business, and as such, we are the most experienced, and the most efficient W10 removal van hire service in the area. With us at your side you'll be amazed at how simple a W11 domestic removal can be, the same goes for commercial removals too. All of our staff are incredibly well trained, and dedicated to providing a removal service par excellence. You won't have to worry about a thing while we're on your side because we get everything done for you.
When it comes to domestic removals, we have been in the game for an awful long time, which means that we specialise in these type of removal. What is more, there probably isn't a North Kensington home removal that we haven't seen before. Whether you live in a large house, a small one-bed studio apartment, or a mansion, we've probably done it before. So don't be afraid to give us a call on 020 8610 9023 with your request because we have more than likely already undertaken such a task previously. As part of our W10 house removal service, we offer an unbeatable packing service that will give you all of the advice and practical assistance you need when packing away your things. We'll supply you with all of the materials you need too, like; bubble wrap, boxes, tissue paper, and furniture wrap. Anything you need and we'll provide it for you, with regards to packing.
We will also, of course, help you with all of the heavy lifting because there is nothing worse than spending your day sweating under the cumbersome weight of furniture. With our assistance you'll have no problems whatsoever; no furniture stuck in doorways, no wallpaper being scratched off due to wardrobes and chairs, and all the help you need when something needs dismantling.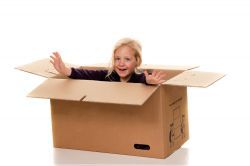 How could you possibly turn this offer down? We also provide a W11 removal van service, whereby you can either have a driver and someone to help with the removal, or not. If you want to drive it on your own then that is perfectly ok with us. All of our vans are well maintained and fitted with satellite navigation to make your move easier. Not only do we help with domestic removals though, we also help with commercial removals too. If you own a business and you want to relocate, then just give us a call on 020 8610 9023. North Kensington Removals will have your business up and running again in no time because we are the most efficient company around when it comes to relocating work spaces. The key to moving your business is to have a quick turnaround so you can start working and trading again, and this is what we aim to do every time.
Finally, we also provide our customers with an unbeatable storage service. We'll come and collect, if necessary, any items that you don't have room for at home and put them in storage for you. Our self-storage facility is extremely safe and well priced, meaning you don't have to be concerned about the well being of your possessions. Call us today on 020 8610 9023 and you'll be absolutely amazed at the variety of removal services that we can offer you.